[ad_1]

Meghan Markle opened up about what it was like to be the "most trolled person of 2019," after facing an "almost unsurvivable" barrage of hatred that year.
"I'm told that in 2019, I was the most trolled person in the entire world ― male or female," the Duchess of Sussex said in a joint interview with her husband, Prince Harry, on an episode of the "Teenager Therapy" podcast released Saturday to mark World Mental Health Day.
"Eight months of that, I wasn't even visible. I was on maternity leave with a baby," she said. "But what was able to be manufactured and churned out ― it's almost unsurvivable." 
"That's so big you can't even think of what that feels like," the royal added. "Because I don't care if you're 15 or if you're 25, if people are saying things about you that aren't true, what that does to your mental and emotional health is so damaging." 
Meghan said that part of the reason she and Harry are focused on fighting online negativity and the spread of disinformation is wanting to be open about this experience with people and help others understand the harm online connection — and disconnection — can cause.
"Even though our experience is unique to us and obviously can seem very different to what people can experience on the day-to-day, it's still a human experience ― and that's universal," she said.
"We all know what it feels like to have our feelings hurt, we all know what it feels like to be isolated or othered," Meghan said, praising the "Teenager Therapy" hosts — five self-described "stressed, sleep deprived, yet energetic" students at Loara High School in Anaheim, California — for their work, which helps others feel less alone.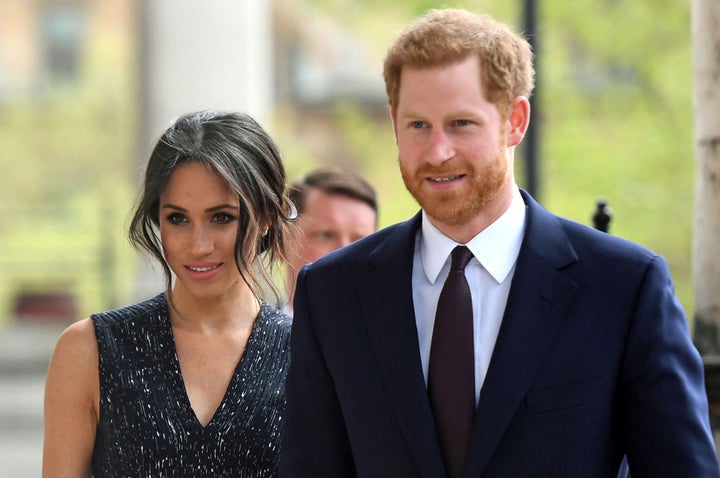 Harry and Meghan recorded the podcast with three of its hosts — Gael Aitor, Kayla Suarez and Thomas Pham — at a properly socially distanced location in the couple's new community of Montecito, California, and wore masks the entire time.
The group also spoke about what they do for self-care, removing the stigma around mental health (something Harry has also long championed in his work as a royal) and how to prioritize mental health. 
Since stepping back from the royal family earlier this year, both the Duke and Duchess of Sussex have made it a priority to speak out about the harm online habits, hatred and misinformation can cause. 
Meghan has been the subject of racist and misogynistic coverage for years and the victim of "hundreds of thousands of inaccurate articles," as lawyers for the duchess said in court documents filed in July.
Harry has repeatedly spoken out against the online hatred aimed at his wife, dating back to 2016, when he confirmed in a statement aimed at tabloids and trolls that he was dating the former "Suits" actor.
During an appearance at Fortune's Most Powerful Women summit in September, the duchess spoke of the "one clear, tangible thing" people can do to stop misinformation.
"It really just includes not contributing to or even clicking on misinformation," Meghan said. "And when you know something is wrong, reporting it, talking about it, ensuring that the facts are getting out there. I think that is one clear tangible thing that everyone could be doing."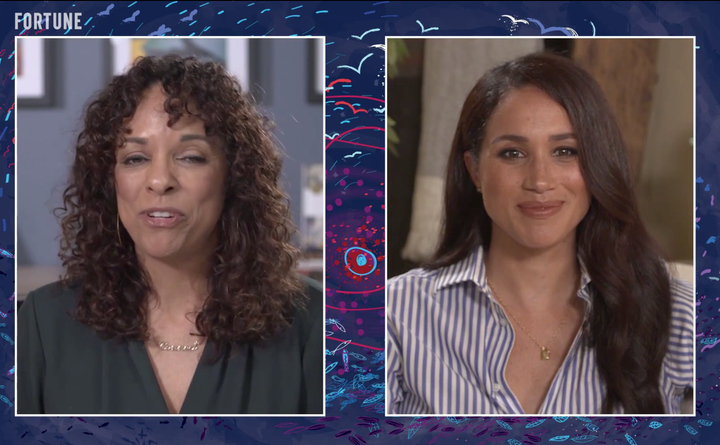 The Duke and Duchess of Sussex have a busy schedule over the coming days. On Sunday, they will host release a video with activist and Nobel laureate Malala Yousafzai to mark the International Day of the Girl. 
On Tuesday, Meghan will appear at Fortune's Most Powerful Women summit for the second time to talk about chasing "her convictions with action." 
Calling all HuffPost superfans!
Sign up for membership to become a founding member and help shape HuffPost's next chapter
[ad_2]

Source link Celebrity