[ad_1]

With the never-stopping news cycle, it's easy to miss great images that fly under the radar. We've got you covered.
We're highlighting exceptional photos from around the world for the week of March 21 to 27. Check them out below. 
(Above: After flying home from Brazil, Gavin Wolcott, 19, gets a hug from his mother, Coralee, at Spokane International Airport in Spokane, Washington, on March 24. Wolcott was serving a mission in Brazil, but his stay there was cut short due to concerns over the coronavirus. Credit: Dan Pelle/The Spokesman-Review/AP)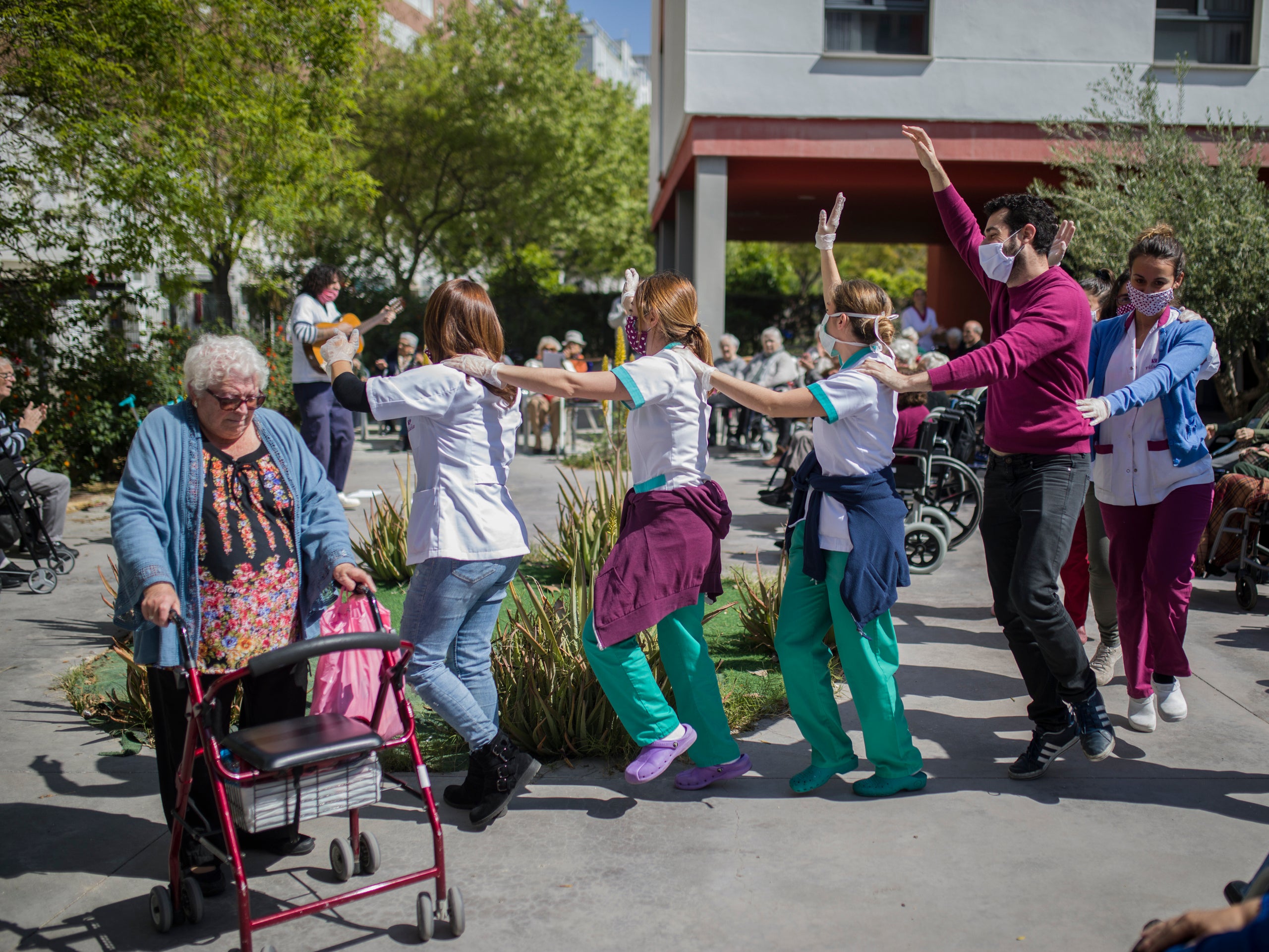 Residents and health workers at the nursing home Vitalia Kansas sing and clap to celebrate that none of them has the coronavirus on March 26, 2020, in Sevilla, Spain.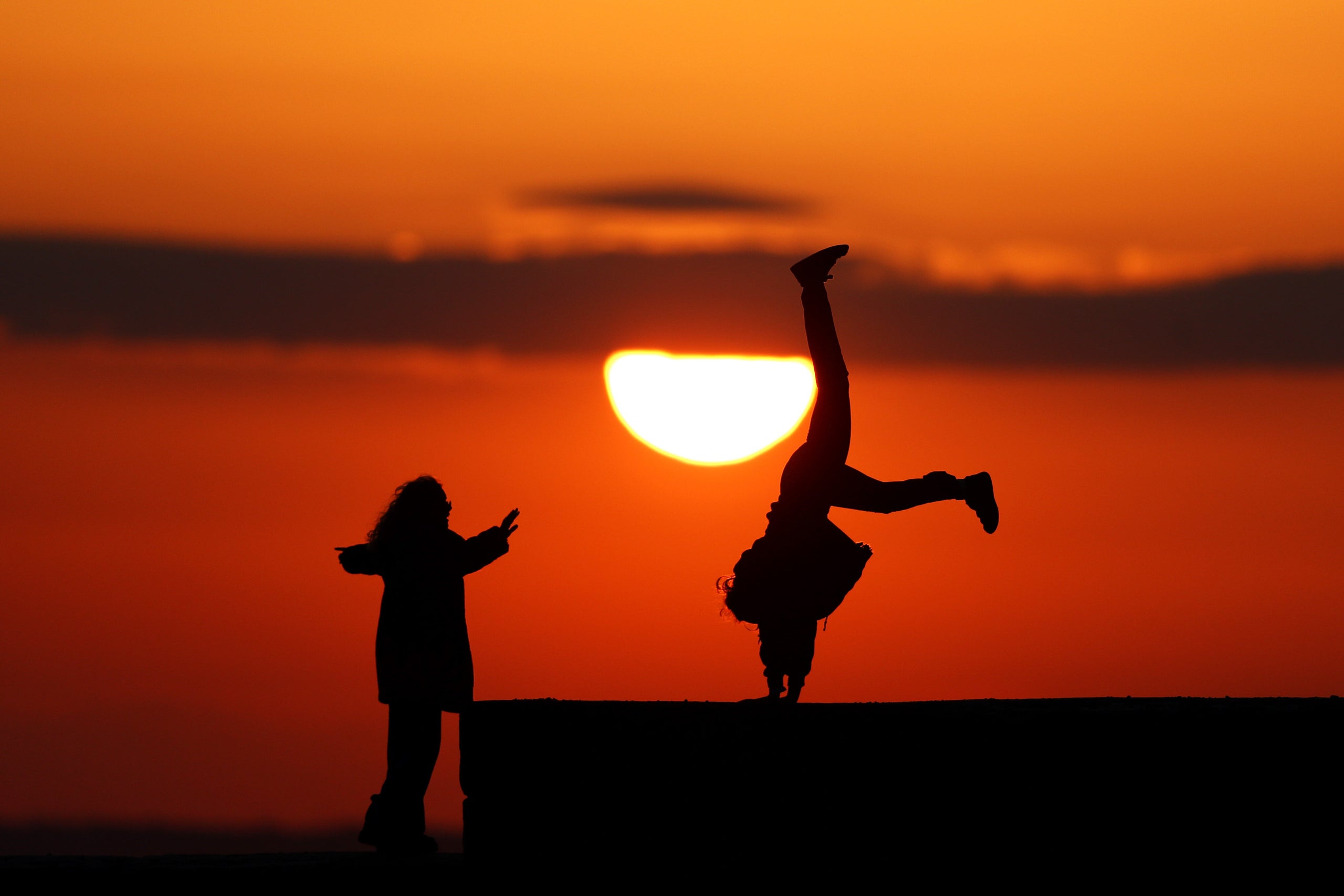 People exercise on the seafront on March 22, 2020, in Hove, England, after recent incidents of individuals ignoring social distancing guidelines.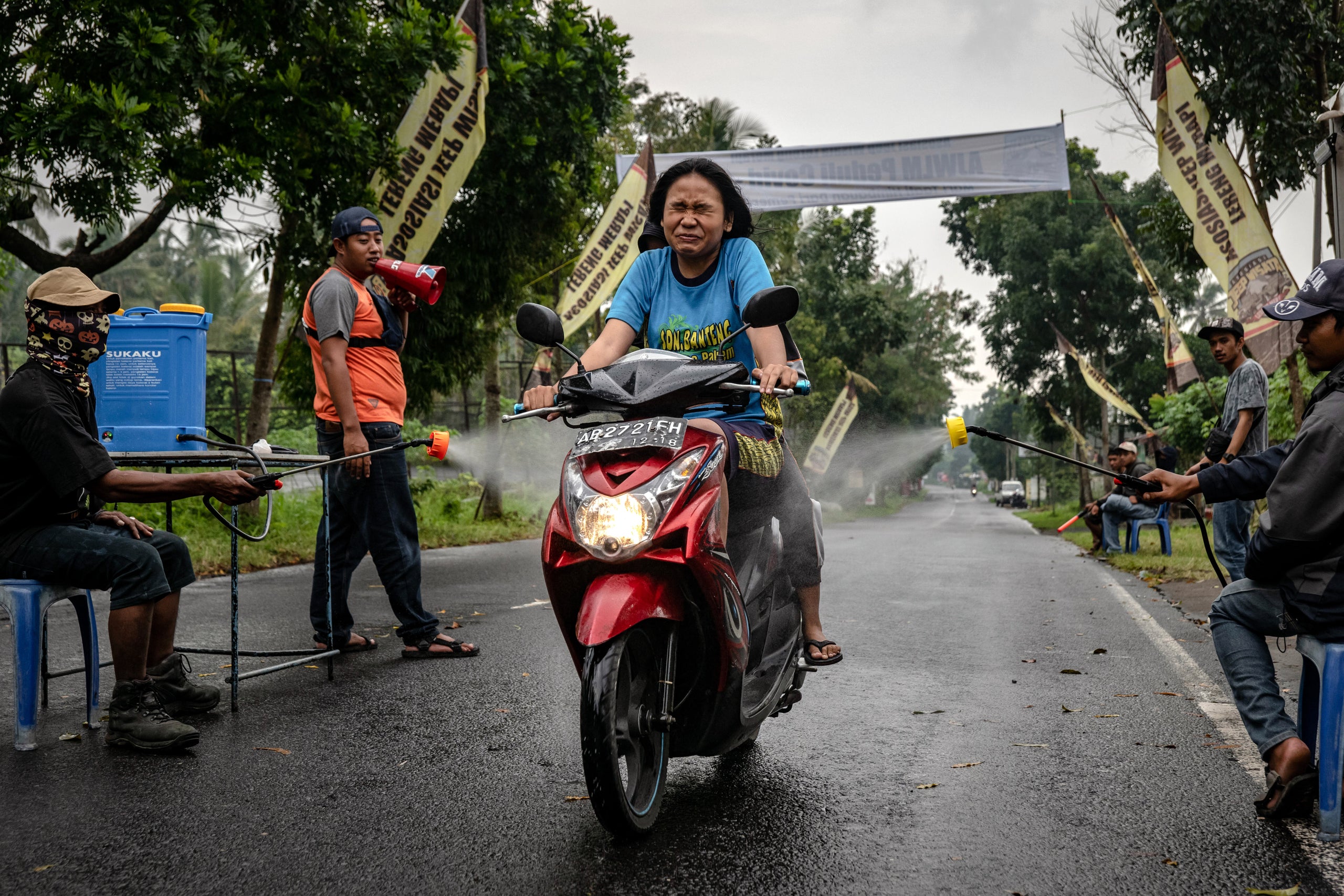 Villagers spray disinfectant on a motorcyclist as they try to prevent the spread of COVID-19 on March 27, 2020, in Yogyakarta, Indonesia. Officials have confirmed more than 1,000 cases of the deadly coronavirus in that country with at least 87 recorded fatalities.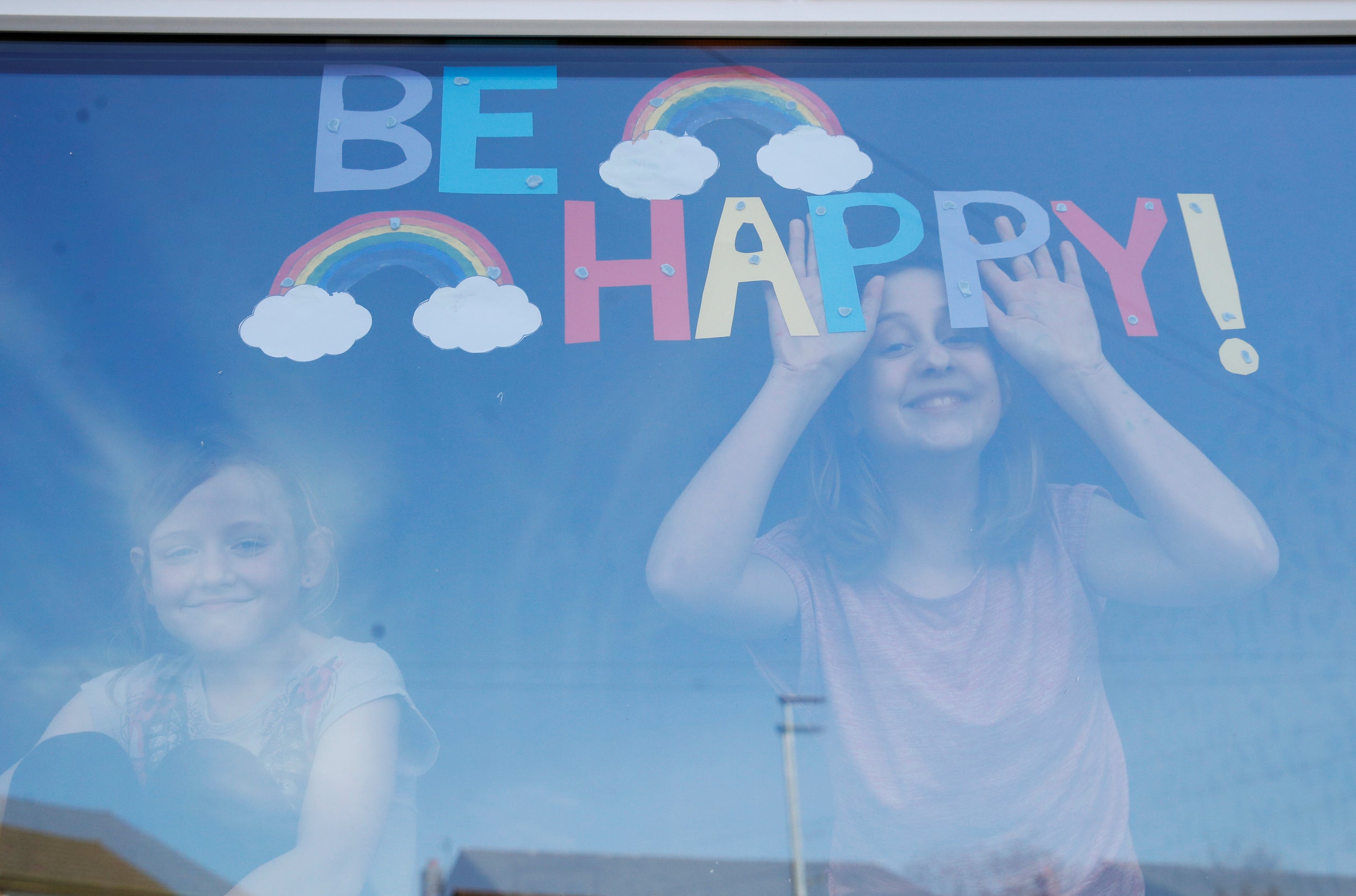 Sophie and Emily Ward pose for a photo with their hand-crafted message on their window as the coronavirus continues to spread in St Helens, England, on March 25, 2020.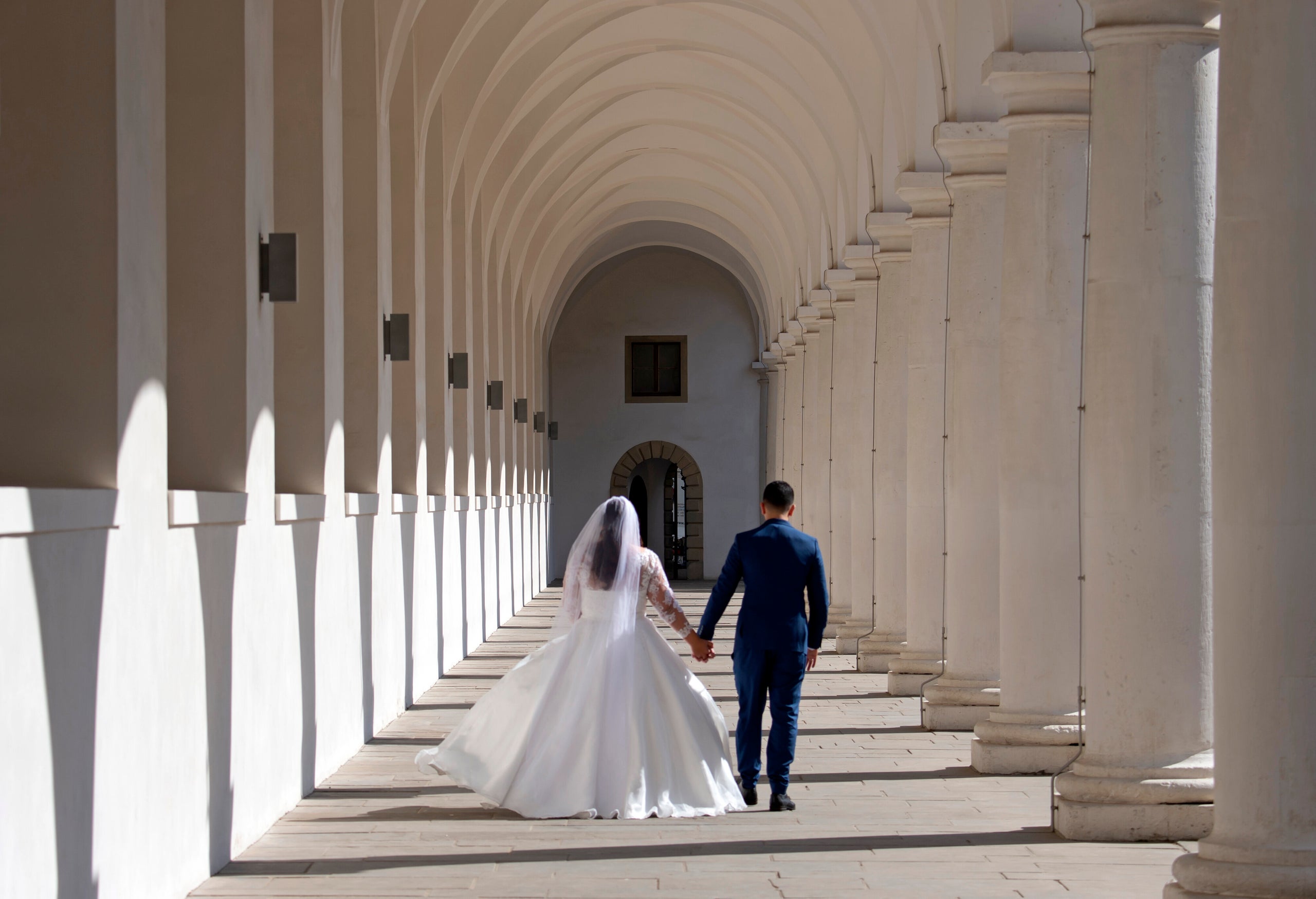 Just-married Laila and Boualem Bellil walk in the Stall Courtyard, a tourist spot in Dresden, Germany, on March 26, 2020. They celebrate without wedding guests because of the coronavirus regulations but want to make up for it with a party next year.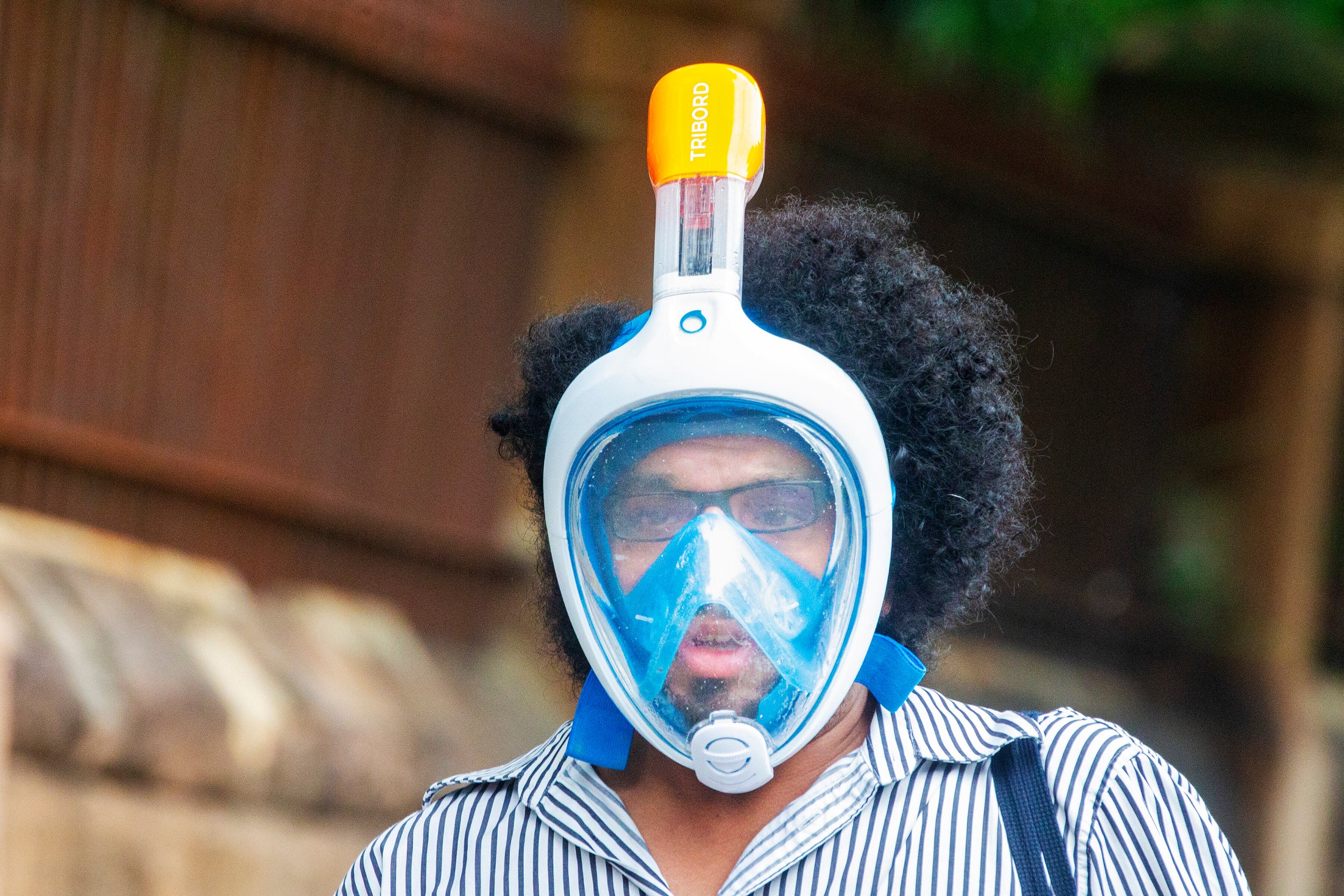 A person wearing a snorkel and mask is seen on March 26, 2020, in Sydney, Australia.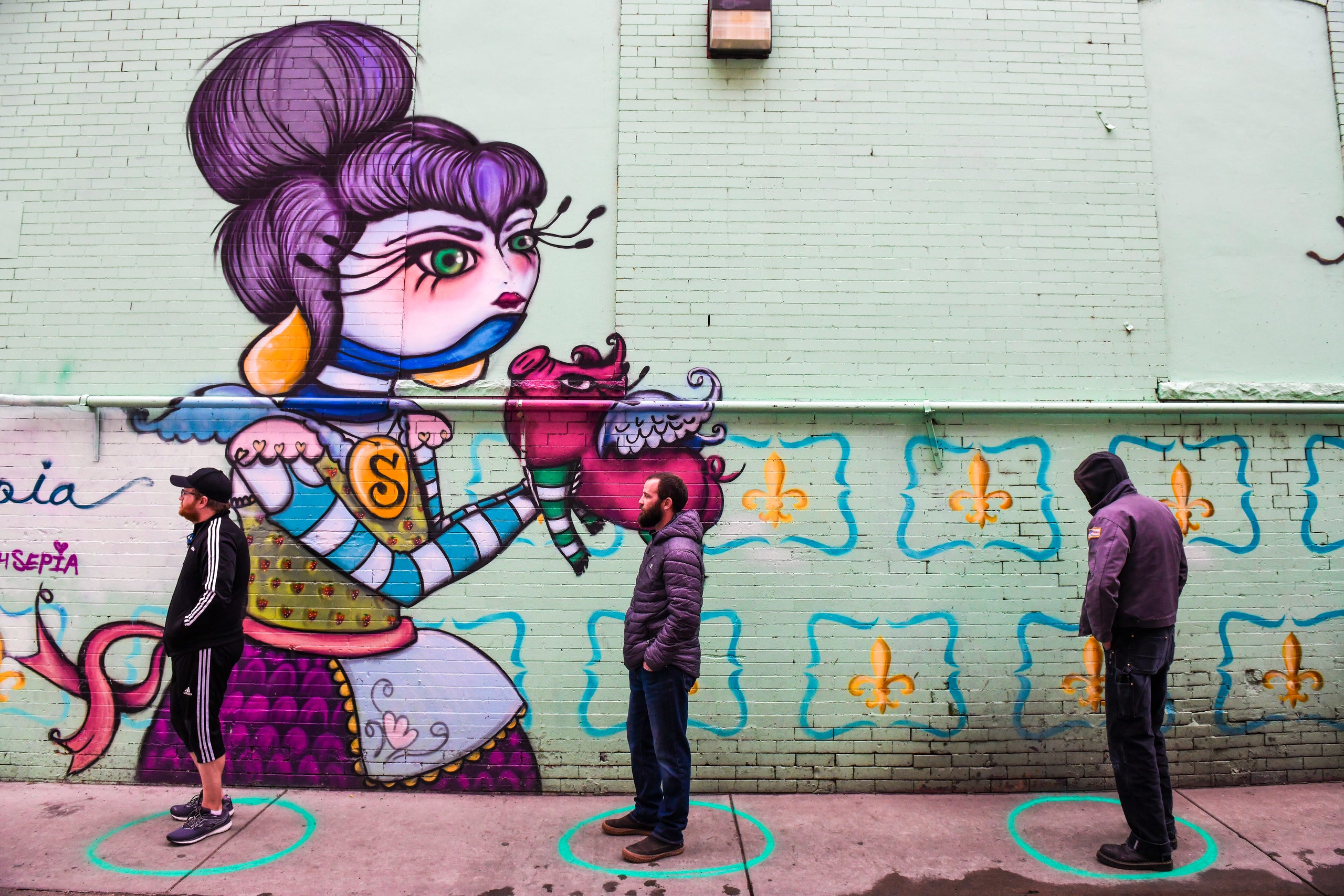 People stand in freshly painted circles, six feet apart, as they wait in a two-hour line to buy marijuana products from Good Chemistry on March 23, 2020, in Denver, Colorado.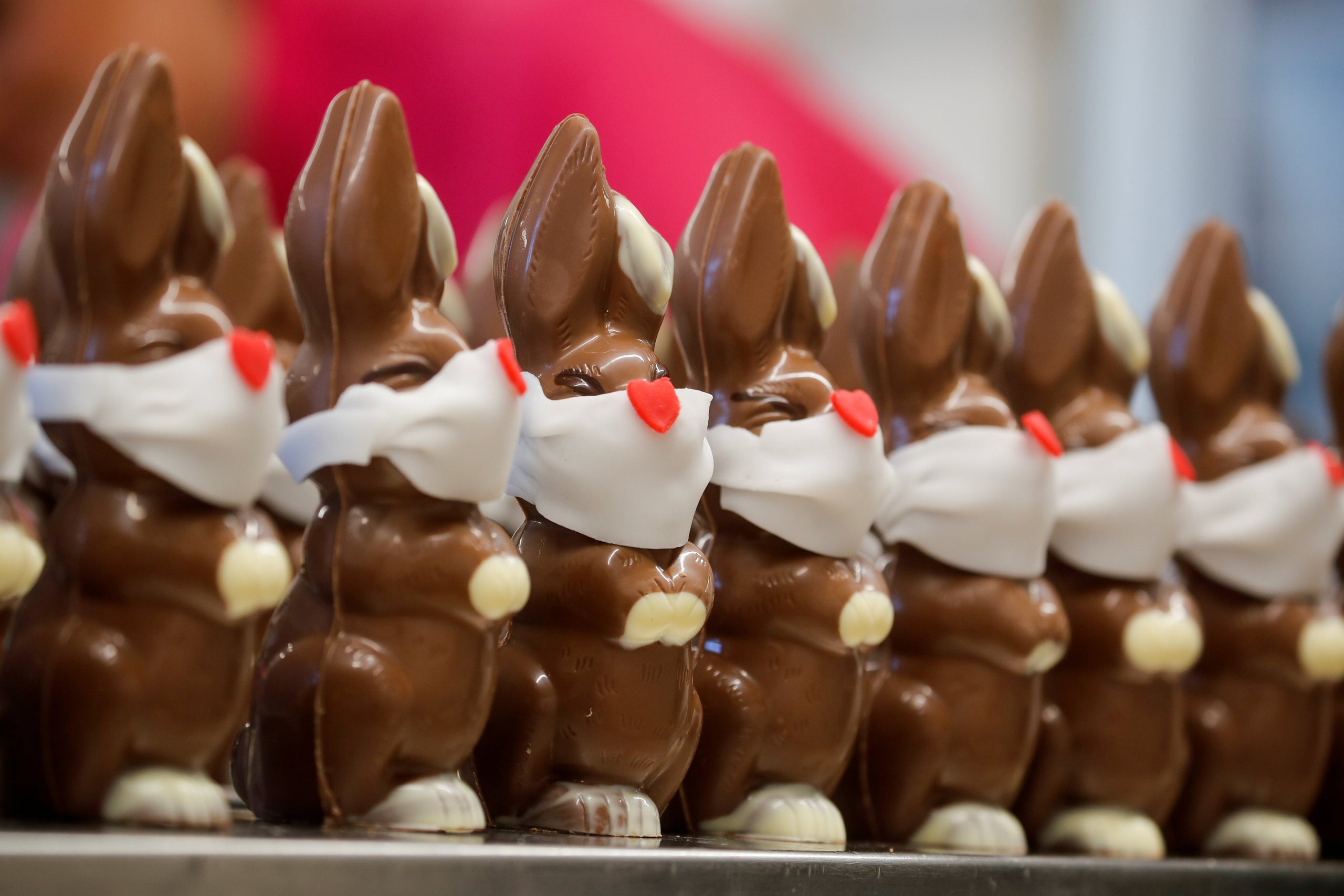 Chocolate Easter bunnies wear protective masks at the Baeckerei Bohnenblust bakery in Bern, Switzerland, on March 25, 2020.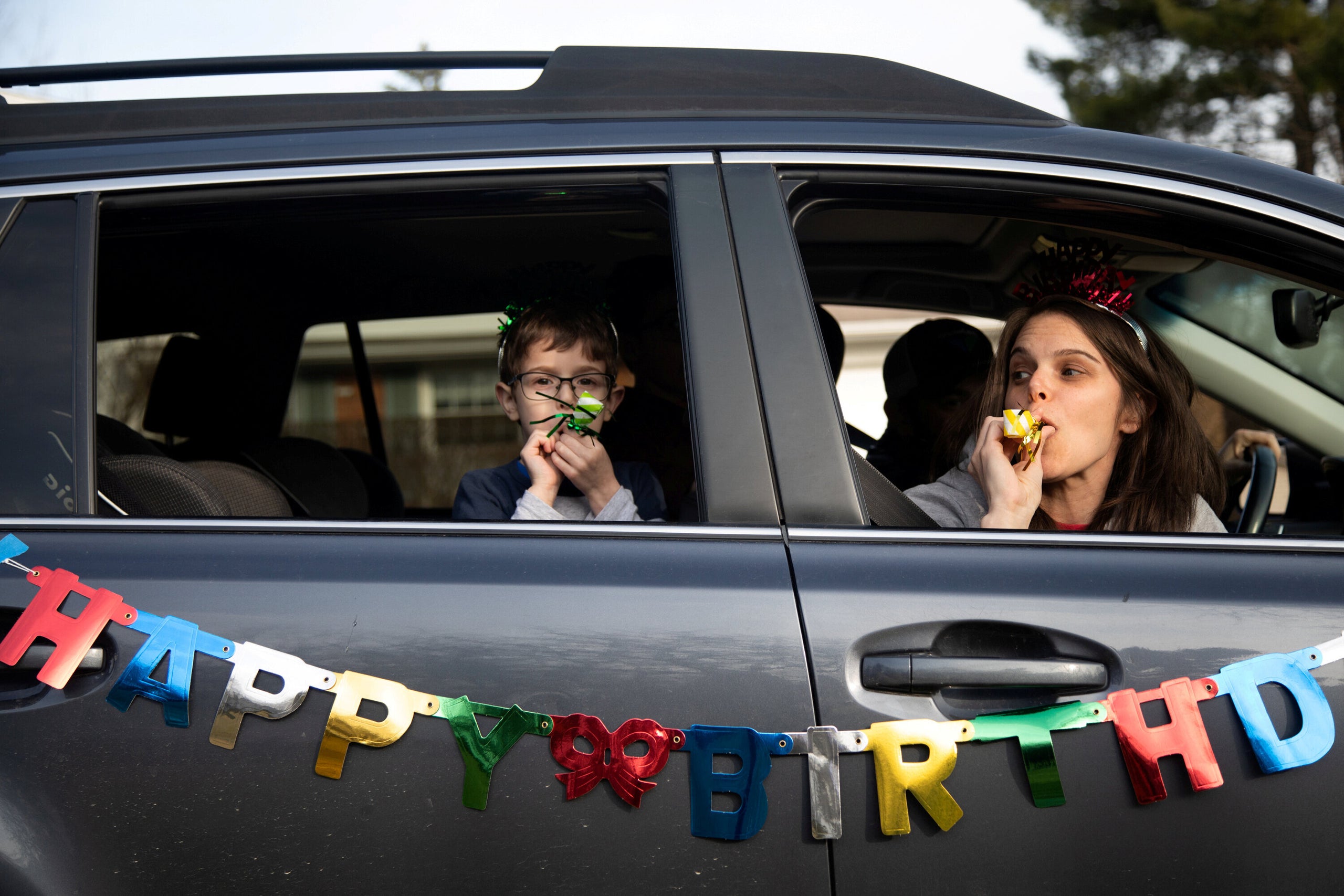 Dana Baer and her son Jacob Baer wish Avery Slutsky a happy sixth birthday from their car during a drive-by celebration as they maintain social distance in West Bloomfield Township, Michigan, on March 24, 2020.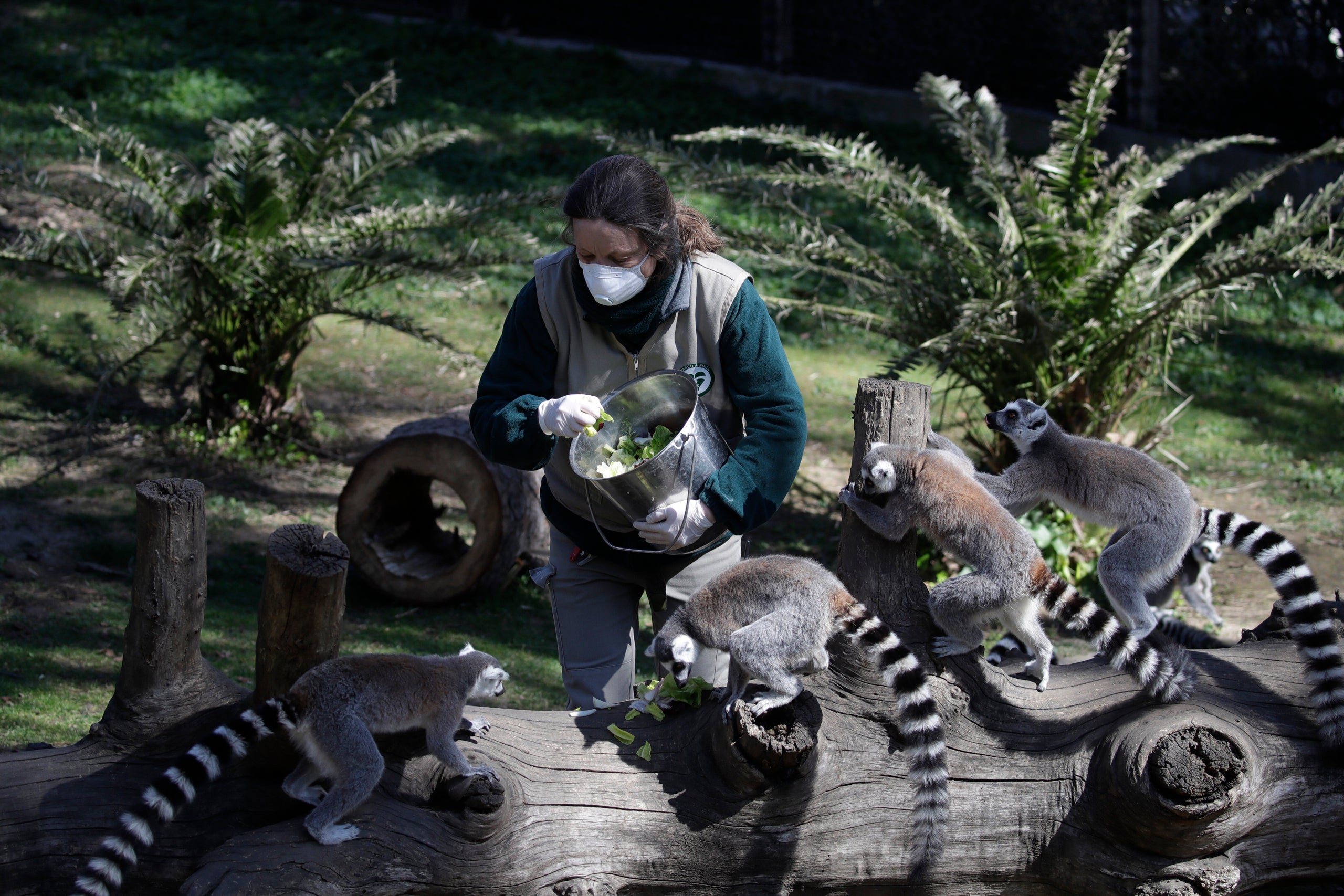 Zookeeper Benedetta Pellegrini wears a face mask as she feeds lemurs at the closed zoological garden in Rome on March 25, 2020. The zoo has scaled down the number of its active workers, with all the administrative staff at home, per new rules imposed to slow the spread of COVID-19.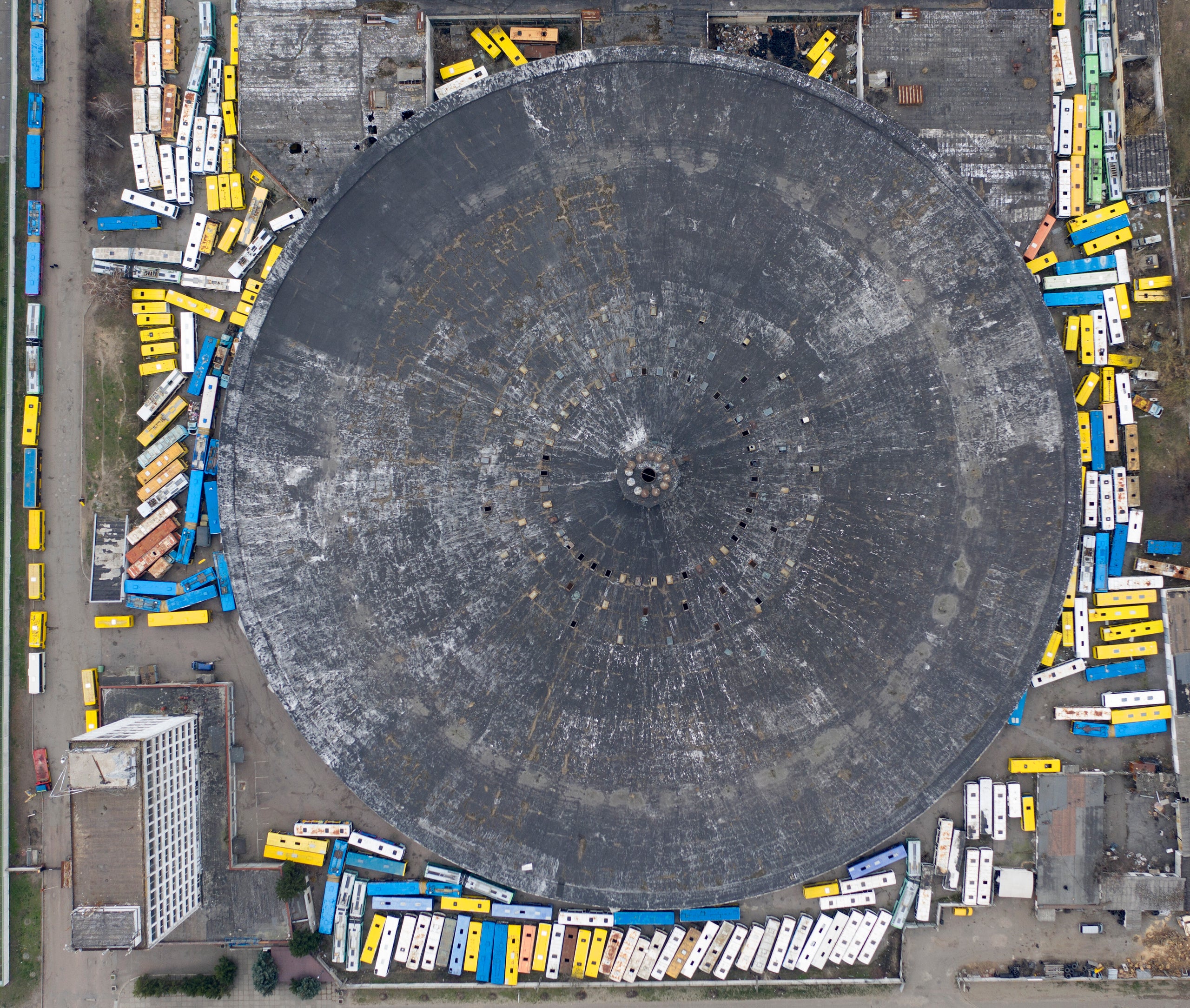 An aerial view of a public bus depot in Kyiv, Ukraine, on March 22, 2020.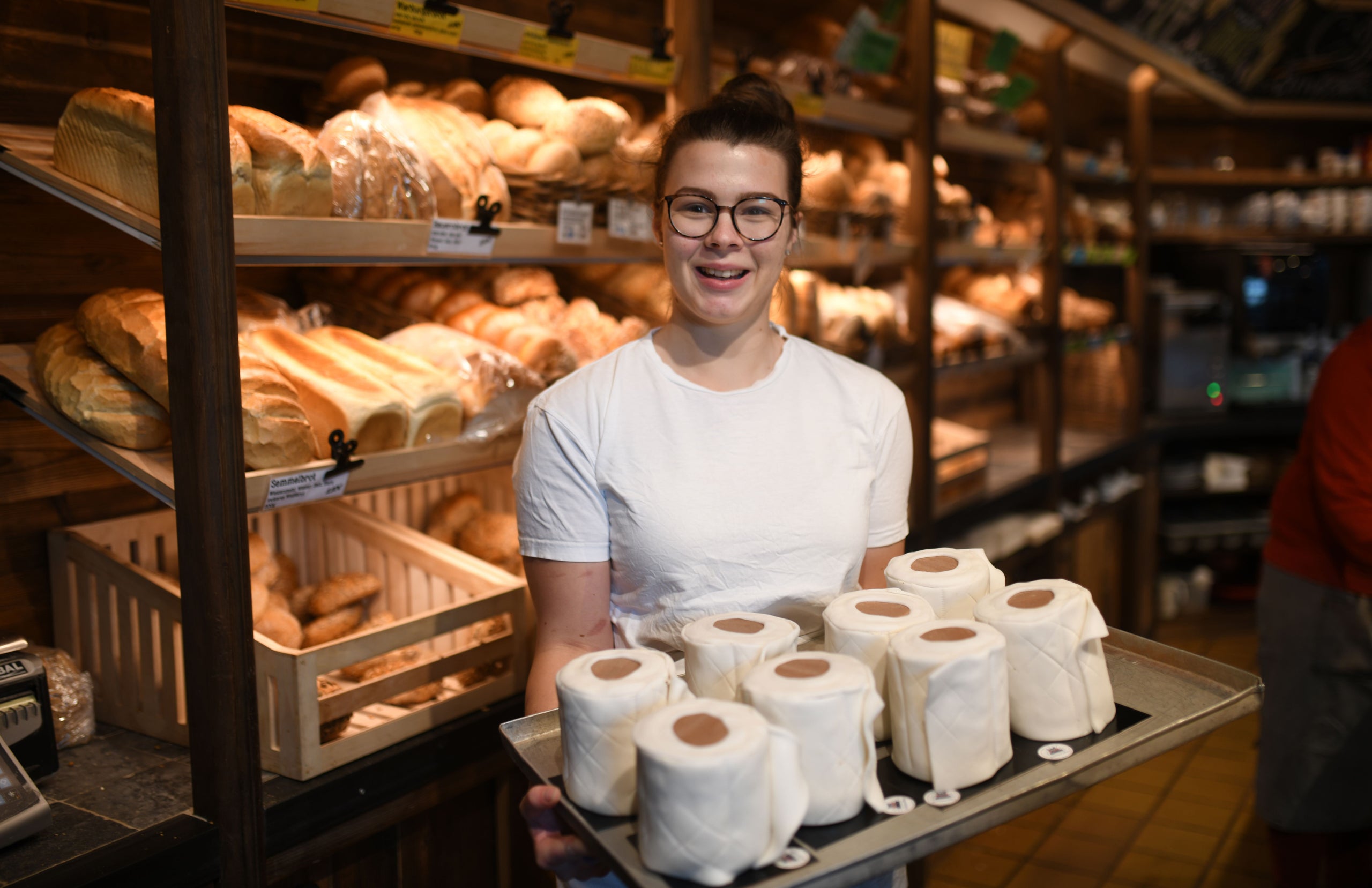 Apprentice Andrea Schulz presents a tray of toilet paper-shaped cakes at the Schuerener Backparadies bakery in Dortmund, Germany, on March 26, 2020.
Calling all HuffPost superfans!
Sign up for membership to become a founding member and help shape HuffPost's next chapter
[ad_2]

Source link World News